One Stop Solution Center for the Treatment and Recycling of Waste
Being a designer and technology provider in the wastewater field for many years, clients have been looking out for better innovations that would have better benefits for them in long run. To help client to reduce the construction time, reduce footprint, have better durability product or even for better aesthetic reasons, the Group has put together different kinds of tank materials that is suitable not only for the wastewater treatment but also for water storage and other purposes.
These tanks are lightweight, portable, durable, easy to install, dismantleand maintain.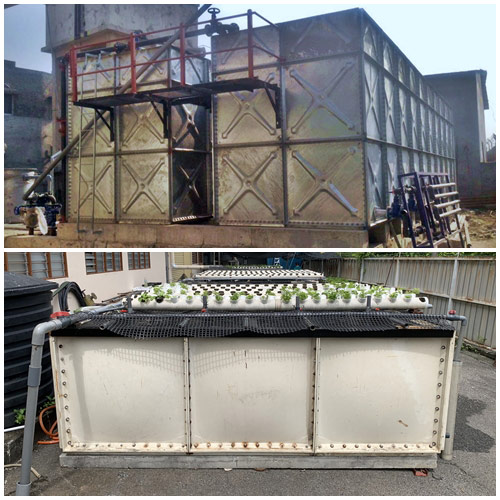 Pollution Engineerings is proud and grateful for our role in the industry, the experience and talent of our people, and our contributions to the success of our clients throughout the years. Our engineering products and services have been accepted by our clients, consulting engineers and government agencies.