Air Pollution Control System
One Stop Solution Center for the Treatment and Recycling of Waste
Air Pollution Control System
Many of the solid waste projects has naturally lead the Group to venture into air pollution control system. With its strength in dealing with water treatment, the Group has self-innovated its own Wet Scrubber Systems such as Blower Scrubber System and PE-Scrub System which is suitable for removal of particulate and acidic gases.
As the market demands for alternative solutions in the air treatment, the Group has collaborated with other manufacturers in bringing the right and suitable technologies to meet the client's and the stringent emission requirements.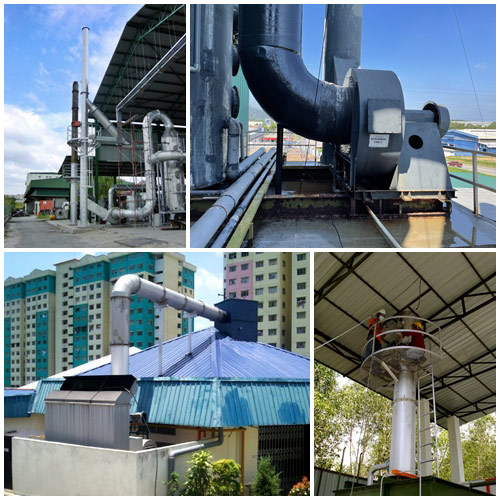 Air Pollution Control System
Here are some different air pollution control systems that are commonly used in our projects. For other types of systems or for more information, please inquire further :
Pollution Engineerings is proud and grateful for our role in the industry, the experience and talent of our people, and our contributions to the success of our clients throughout the years. Our engineering products and services have been accepted by our clients, consulting engineers and government agencies.