One Stop Solution Center for the Treatment and Recycling of Waste
Pollution Engineerings (M) Sdn Bhd
Pollution Engineerings (M) Sdn Bhd is a pioneer in the environmental industry in Malaysia. We are a proven technology provider in the solid waste, wastewater treatment and renewable energy systems – capable of providing conceptual proposal, process and engineering design, building and commissioning of integrated solutions.
Since 1980, the Company has a long and proven track record in successful completion of projects for both the Government and private sectors, local and international markets.
The Company envisaged to become a "One Stop Solution Center for the Treatment and Recycling of Waste" by providing an efficient and economical solution to meet the growing needs for a cleaner environment.
VISION STATEMENT
" TO BE THE LEADER IN THE ENVIRONMENTAL INDUSTRY WITHIN OUR OWN SPECIALISED TECHNOLOGIES. "
MISSION STATEMENT
" TO PROVIDE THE MOST EFFICIENT AND AFFORDABLE ENVIRONMENTAL TECHNOLOGIES TO THE WORLD. "
CORE VALUES
" Our core values includes OPTIMIZE, QUALITY, TEAMWORK, COMMITMENT & SATISFACTORY. "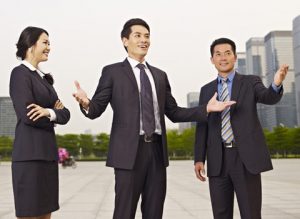 The first project in Pakistan was involving an effluent treatment plant for industry that took place in 1993. Since then, a new venture between Malaysia and Pakistan was established in 1994. Today, we have two operational offices with its main office located in Karachi and the other in Islamabad under the name of Pollution Engineering (Pakistan) Pvt Ltd (PEPAK).
Over the past 2 decades, this partnership has successfully completed over 50 projects in both wastewater and solid waste projects for different industries with wide range of pollutant levels. To ensure quality and efficiency of the constructed plants, PEPAK also operate and maintain them with its own qualified and trained local operators.
Pollution Engineerings (M) Sdn Bhd is always on the lookout for new ventures in different countries to share its experience and technical know-how to the locals to carry out its own environmental protection journey.

A descriptive paragraph that tells clients how good you are and proves that you are the best choice.